Rejoice Hair Transplant is a premium hair transplant clinic in Mumbai that specialises in achieving successful and natural-looking hair transplant results. We provide a range of hair restoration treatments with cutting-edge technology to achieve the best possible results. Hair follicles are taken from the scalp and transplanted into places where hair is thinning or receding, as well as the bald area, at Rejoice Hair Transplant Clinic, one of the best hair transplant clinic in Bangalore.
Hair transplant in Mumbai since 2000. We have performed 4000+ successful hair transplants in bangalore. We believe in effective treatment because every situation is different, and everyone has different needs and expectations.
Dr. Shankar Sawant, a famous hair transplant surgeon in Mumbai, is the director of Rejoice Hair Transplant Clinic. Dr. Sawant and his team of experienced specialist doctors deliver the finest level of care, ensuring successful and long-term results. The best hair transplant clinic near Banglaore is Rejoice hair transplant surgeon in bangalore, which provides efficient treatment by the most skilled and experienced hair transplant surgeons. Moreover, Rejoice Hair Transplant Clinic in Bangalore provides the best treatment at the most affordable Hair Transplant Cost in Bangalore.
Bio-FUT hair transplant, direct FUE hair transplant, activated DHT hair transplant, and bio-synthetic hair transplant are all available at Rejoice. We also offer beard transplant, eyebrow transplant, eyelash hair transplantation, and direct body hair transplant. Women's hair transplants are also available. For our personalised, affordable treatment, attention to quality, natural-looking results, and patient satisfaction, our facility is the most popular hair transplant centre in Mumbai.
Hair transplant Cost in Mumbai
Cost is one of the major factors taken into consideration while planning to undergo hair transplantation. At Rejoice Hair Transplant Clinic, we charge between Rs.20 to Rs.30 for per graft depending on the method you choose. Generally, several criteria will decide your final hair transplant cost in Mumbai, such as:
Number of grafts needed
Level of baldness
Number of sessions required
Hair transplant technique used
The texture of the hair
Donor area
We are very transparent regarding the cost of hair transplants, and you can be rest assured there will be no hidden charges. We are committed to providing excellent treatment at an affordable price. Further, at Rejoice Hair Transplant Clinic, we offer easy EMI options with 0% interest.
Why choose Rejoice Hair Transplant Clinic?
Dr. Shankar Sawant, our founder, is one of the best hair transplant surgeons, with more than two decades of experience. He personally performs the surgeries assisted by his skilled technicians. He designs each hair restoration with precision to suit each individual.
At Rejoice, we offer the highest-quality services and excellent results using cutting-edge facilities. We see to it that your Journey is hassle-free and comfortable. Our clinic is fitted with the latest equipment to meet your expectations and deliver the best hair transplant in Mumbai.
We have hand-selected the best exprts in their fields to ensure that every aspect of your hair restoration is handled with the utmost professionalism. We also follow a stringent protocol for hygiene and safety.
We are confident in the skills of our hair transplant surgeons and their expertise. We offer guaranteed results for hair transplant in Mumbai at our clinic, which has a success rate of up to 95% to 98%.
It is our goal to offer economical hair transplants to suit every budget. For people who cannot make a downright payment, we at Rejoice offer EMI options.
Our Founder – Dr. Shankar Sawant
Qualifications: MBBS, MD – Dermatology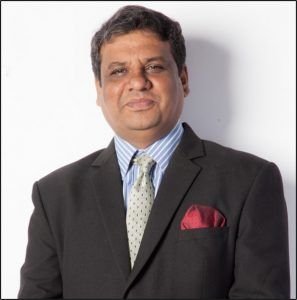 Profession: Dermatologist, Cosmetologist
Specialization: Hair Transplant
Experience: 20+ years
Dr. Shankar Sawant, a gold medallist in MD – Dermatology is regarded as the best hair transplant surgeon in Mumbai for his in-depth knowledge and expertise in this field.
He established the Rejoice Hair Transplant Clinic to fulfill his passion for providing world-class hair restoration to the people. To date, he has successfully performed more than 5000 hair transplants in Mumbai.
Dr. Shankar Sawant's creative hair restoration expertise ensures that each patient receives excellent outcomes. His empathy for his patients and ability to understand and relate to them makes them feel at ease and secure in their decision to have their hair restored via hair transplantation. Dr. Shankar Sawant aims to affect a person's life through hair restoration positively.